Armchair Landlord by ABFS Consulting
Website and design for ArmchairLandlord.ca, a program offered by Calgary-based ABFS Consulting that provides qualified clients with exclusive and fully managed Alberta revenue property opportunities.
Site Address: https://ArmchairLandlord.ca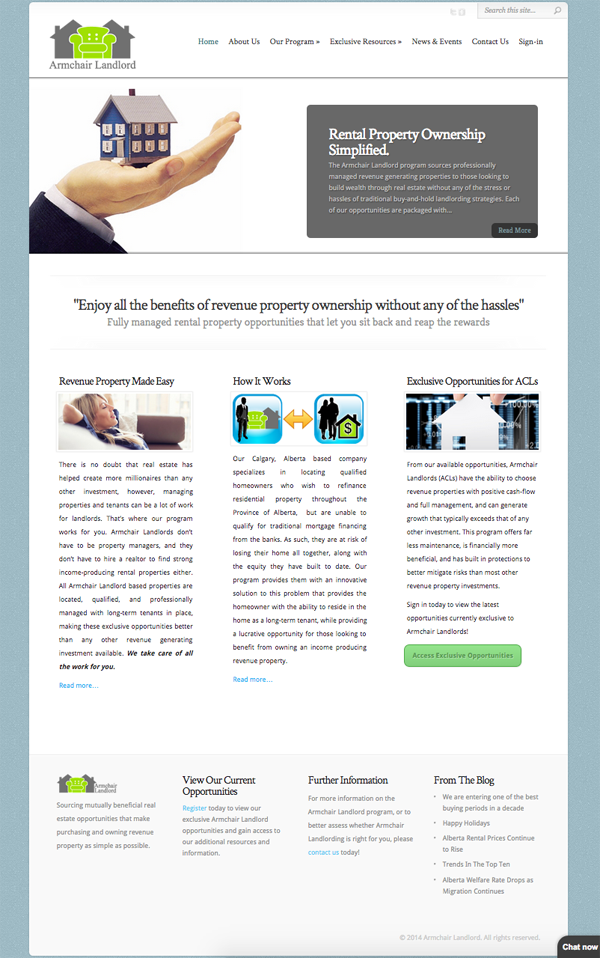 *Update: This site now redirects to https://abfsconsulting.ca as the company behind the Armchair Landlord program decided to streamline their marketing and consolidate their investor information onto their main company website. I had created the new website for ABFS Consulting as per their new structuring, and the revised site can be seen here: https://abfsconsulting.ca. Details regarding this new website can also be seen here.